Welcome to ECPAC.COM
Upcoming Events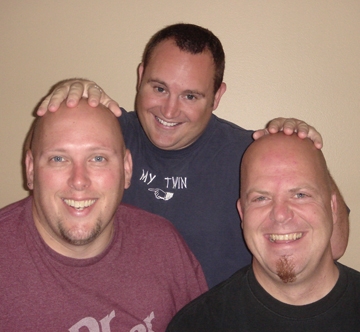 Comedy Tonight Starring Ron McGehee and 321 Improv!
July 6, 2010 7:30p
Tickets Still Available!
619-440-2277
CCT Musical Theater Presents
July 12, 13,14, 19, 20, 21, 26, 27, 28 @ 7pm
July 15, 22 @ 2pm
Tickets: $ 18 - $ 37
Call Now for Tickets
619-538-0203
We also provide various education programs for high schools students with games and teaching material. Note if you want to rent the facilities, this is also something we provide depending on availibility.
Come experience the magic of the incomparable, Australian guitar master, Tommy Emmanuel, in concert on July 22 at 8pm. A fabulous talent that guitar legend, Chet Atkins, dubbed, "one of the best guitarist on the planet". His inventive, fearless and flawless sense of rhythm coupled with his explosive dynamics blends blistering hot to break-your-heart beautiful, sometimes in the same song. His repertoire ranges from popular, to jazz, to his own originals - all done with his remarkable, elegant guitar mastery. A household name in Australia and Europe and the best kept secret for American audiences. Come enjoy this multi-platinum artist who was a featured performer at the Closing Ceremonies of the Australian Olympics in 2000. If you are a guitar fan or simply a music fan, his artistry will grab you and his light hearted, let's-just-have-fun personality will leave you smiling. Come and be amazed
Thank you to our new sponsors including the Samuelson foundation who have helped funding our West Side Story production.
A twentieth century musical review! First time in San Diego! CCT Musical Theater announces auditions for an entertainment extravaganza! CCT Musical Theater and Art Beat Management are pulling out all the stops! SENIOR FOLLIES is a musical review that will transport audiences back to the best music and dance of the twentieth century. From Ragtime to Big Band, from Swing to Barbershop, this show has it all! And you can be a part of it. If you are 55 years or older, love to sing, dance, tell jokes or just entertain in general, come and join us for one of the BIGGEST musical reviews San Diego has ever seen. With elaborate sets, beautiful costumes, dazzling lighting, and unbelievable talent, this show will soon become the showplace for those celebrating their golden years. The entire event will be held at the East County Performing Art Center, a premier facility with state of the art technology.
Now is it an option to miss the shows that we offer you? No it is not! Anyone can afford it as our tickets are very cheap. And we have discounts for children, senior and the unemployed. So whatever your financial situation you should pay us a visit. Yes the economic situation is not great and many people lost money trading or speculating on real estate, others were simply laid off. But you should always keep some change available for entertainment even in the direst scenario. A little fun will help a long way to get a better mood whatever your trouble. And there is no better place than our theater to relax and enjoy a good show.
Make good actions in the City of Angels. In the past 10 years, Los Angeles has planted more than 28,000 trees, and the city strives to recycle 5.8 million pieces of waste each year. What about you? You can install solar panels, buy organic vegetables and not go wrong with the trash. Here is some info for being a green citizen in East County. In Los Angeles, there are many farmers markets, which are held throughout the year or during certain periods, usually once a week, all of it very clean after the events thanks to Irvine dumpster rental services. For a complete list and to find the market near you, visit this very comprehensive site: Projects.LATimes.com. The "green attitude" starts on the plate, you know it. It doesn't necessarily go hand in hand with a meat-free-lactose-free-buttery diet, but rather the quality of the products you buy. You can already pay attention to the food labels of everything you put in your basket, but especially monitor the origin of your products.
The United States occupies the first place in the world in terms of household waste production with some 240 million tonnes, or close to 800 kg per year and per capita. According to the OECD, the rate of household waste recycling in the United States is barely 24%, while around 14% of municipal waste is incinerated waste management service companies. The greater part, 54% ends up in public landfills. Only 6% of the waste is composted while Austria, for example, reaches a rate of 45%. Despite these figures, the principle of recycling, starting in the construction industry, is taking off. Some pilot cities like San Francisco or Oakland, for example, have banned the use of plastic bags. To go further and in association with the EPA, some cities have set a target of zero waste and a recycling rate of 90 to 100% by 2025.